About

Quotient

We are dedicated to providing high quality; cost-effective solutions customized to best meet our clients' project requirements and agency goals. Our core services include project and contract management, content management, web design and development, application development, cyber security, cloud engineering, and systems engineering.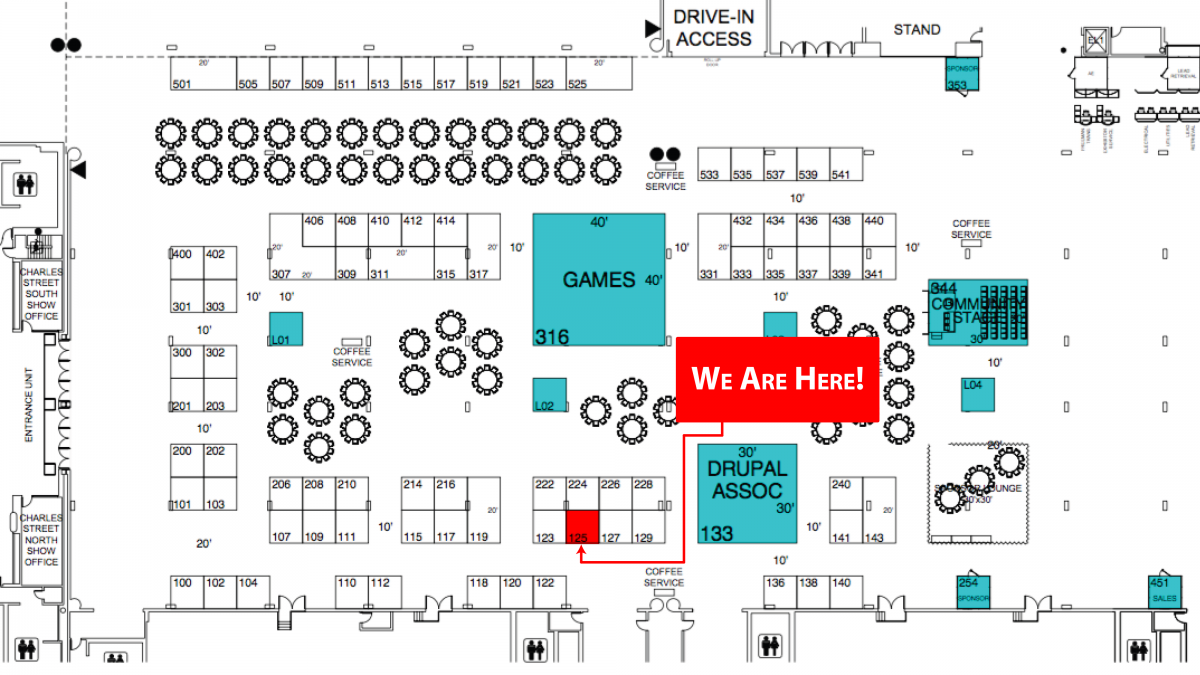 Come find us on the exhibition floor at booth 125. Look for the snowboarder!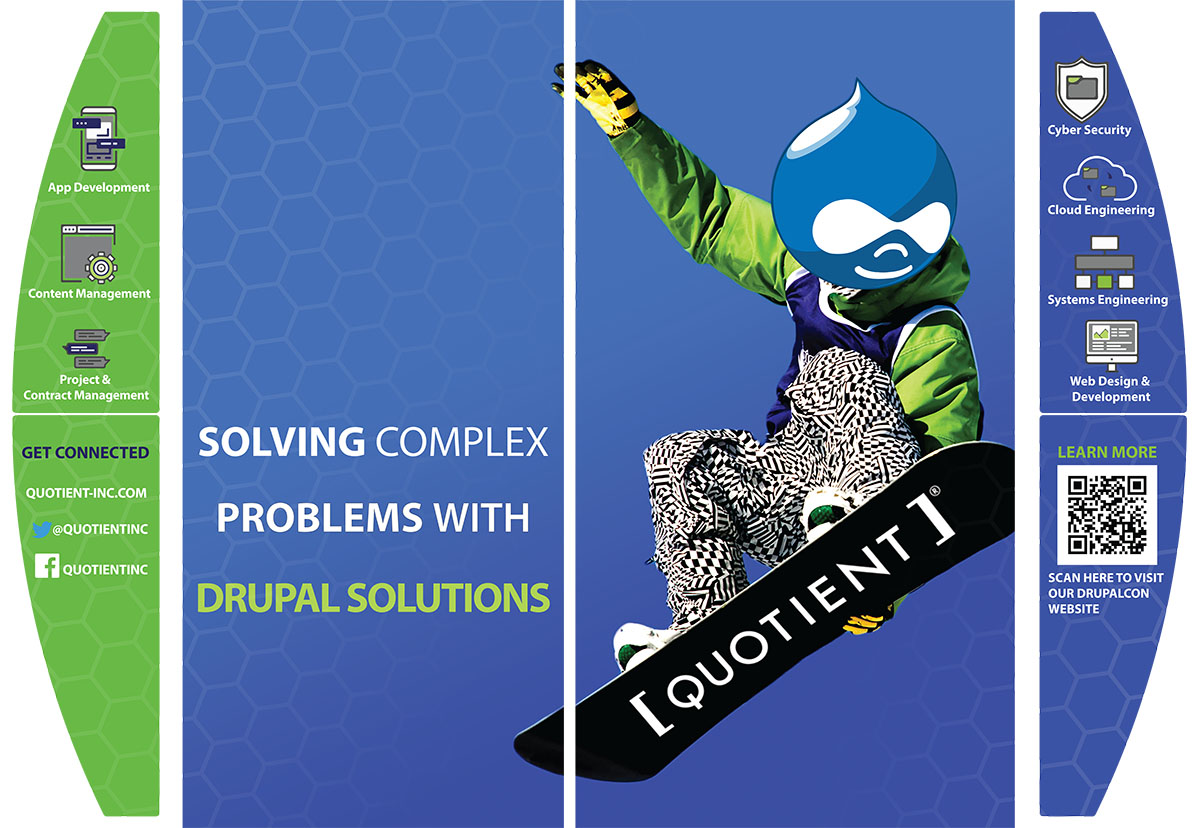 Stop by our booth to talk shop and get a free cookie.
Showcase
Ain't No Body: Not Your Mama's Headless Drupal
Presenters:
Paul Day
Level:
Beginner
Timeslot:
April 26, 2017 at 10:45am - 11:45am
Location:
Room 317 - Sucuri
Github repo:
https://pdayquotient.github.io/drupalcon-2017-bodiless-drupal/
You've heard all the buzz about headless Drupal and seen the cute headless horseman icons, but have you built a disembodied Drupal-powered application?
Join us for a session exploring disembodied Drupal, also known as bodiless Drupal- an application that uses Drupal's powerful framework to do things it does well while storing the actual domain data in a remote repository. View Session Details
This presentation will be more relevant for back-end developers of any skill level as well as project managers and business people. Disembodied Drupal is the introductory session for our pièce de résistance, "completely soul-less Drupal", presentation details TBD.
Training

Modules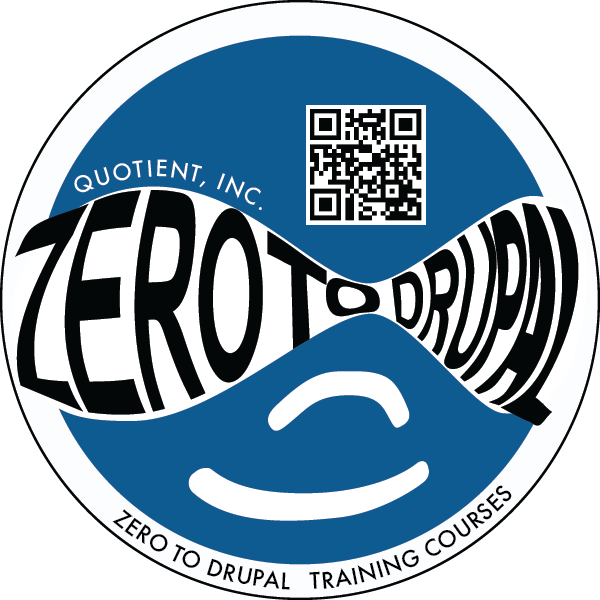 Zero to Drupal
Quotient Inc teamed up with the Baltimore Drupal community to create a "Zero to Drupal" initiative (#zero2drupal), that included beginner Drupal 8 training on Saturday December 3, 2016; intermediate training on Saturday March 18, 2017; and will culminate in Baltimore Drupalcon April 24-28, 2017.
#zero2drupal is a mentored path for people with no or low Drupal 8 knowledge to reach intermediate skill level in time to attend DrupalCon in April 2017.
We are giving away our playbook and site builds, so please steal this idea for your community! More information
Beginner Training Materials
The beginner training class starts with a very basic into and wraps up with a dip into theming and module development. This will give beginners a solid intro to Drupal 8 and site building, and will give them a preview of more advanced Drupal development.
These materials are better suited to an all-day or even a 2-day course.
Site Building Training
Site Building provides builds on the beginner training class by diving deeper into content and presentation. Participants dig deep into Views and Blocks.
These materials can be tackled in 4-8 hours depending on the class.
CAREERS

AT QUOTIENT
---
Check out some of these Drupal-related careers...
or view all of our current openings.